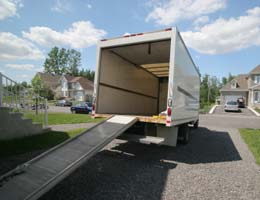 Summer is the most popular time of year to move, which can make finding a quality moving company tough. But if you're considering hiring an off-the-books mover, you'd better reconsider.
Remember: You're hiring people to enter your home, take your belongings, put them in a padlocked van and drive away according to the American Moving & Storage Association. If these movers don't have a record of trustworthiness, "it's not always going to work out well for you."
A common scam among rogue movers is the hostage situation. After packing your possessions, these movers will refuse to unload the truck unless you pay extra, saying the price has increased because your belongings weighed more than anticipated. The police can't help. They'll say it's a contractual dispute. The mover may then store your property, at your expense, until the dispute is resolved.
Avoid it:
For interstate moves, hire movers who are members of AMSA's ProMover program, recommends Bisney. The AMSA rigorously examines the business practices of each ProMover candidate, and only admits a business to the program if it has been deemed to have excellent and ethical business standards. In addition, it must sign an agreement pledging to uphold the AMSA's code of ethics and bylaws.
If a ProMover isn't available, then at least confirm the mover is properly licensed by the Department of Transportation. For intrastate moves, check the mover's reputation through the BBB or your state's moving association.