Are you trying to find a buyer for your home? Try marketing it to the world.
International homebuyers are eager to invest in the United States and may be willing to pay top dollar for your property. But don't expect them to simply knock on your door and hand you a briefcase filled with money.
To make your home appealing to foreign buyers, you'll have to do a little more than hire the average real estate agent. Align yourself with a broker who has ties with foreign buyers. Ask brokers if they have the ability to place advertising in the country (you're targeting) and if they will have a website dedicated to the property with a virtual tour.

One of the main reasons foreign buyers give up on buying a home in the United States is that they are not able to find the property they want, according to a report by the National Association of Realtors that profiles international homebuying activity in the United States.

Online exposure
It is crucial to have your house listed for sale online with multiple photos and videos of the home and the neighborhood. Foreign buyers are looking for great pictures and videos of the property because most of the time they're not here to physically see them. Agents who specialize in working with foreign buyers normally list the property on websites that market homes for sale globally and nationally. Even if the property is listed only on Realtor.com, make sure there's enough information and pictures on the listing to attract international buyers. Foreign buyers do look at Realtor.com and other real estate websites. Buyers can find your listings through the Internet.

Hiring an agent who is certified to work with international buyers help. But there is no one-size-fits-all on foreign buyers, as every country has its own customs.

Which country should you target?
Who do you think would like your home better? A Chinese buyer or a Russian?
You can try guessing, but that's not the best way to decide which nationalities you should target when marketing your home for sale. Consider the area where the home is, the price, and even how the economy is doing in the countries where potential buyers come from.

Foreigners tend to cluster. The NAR report says Mexican buyers tend to purchase in the Southwest, while California has a lot of Asian buyers and the East Coast attracts Europeans. Florida is the state with the most foreign buyers. Most international buyers in Florida come from Canada, followed by Brazilians.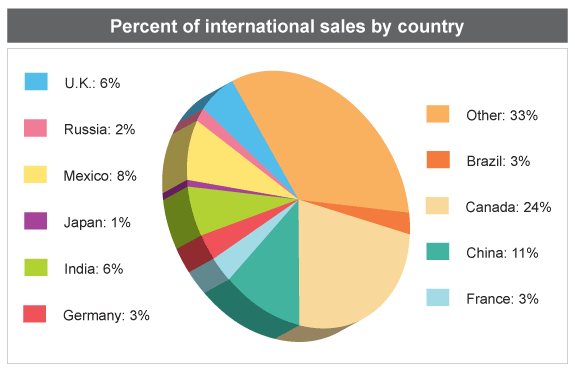 Why sell to a foreign buyer?
International buyers who live outside the United States invested more than $41 billion in the U.S. housing market during a 12-month period that ended in March 2012, according to the latest foreign buyer report by the NAR. Another $41 billion was spent by buyers who had recently moved to the United States from other countries and those with long-term visas.

Foreign buyers paid an average of $315,000 per home in 2011, in comparison to the overall U.S. average of $218,000 per home, the report shows. That doesn't mean international buyers are willing to overpay. There's a myth that foreign buyers will just come in with cash and pay more than what the property is worth, but that's not true. They look for a bargain, like everyone else, and they look for properties that are easily rentable, in desirable areas, with high rates of return.