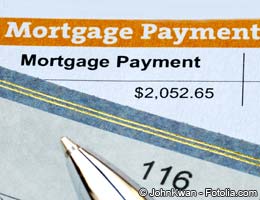 Some will have to pay more for mortgages
Some will have to pay more for mortgages
Unless you get a HARP or FHA streamline refi, you will likely pay more for a mortgage this spring because Fannie Mae, Freddie Mac and the FHA increased their loan fees in April.
Homebuyers with small down payments will pay significantly more for FHA mortgage insurance premiums.
Those who don't have credit scores in the high 600s, low 700s may be forced to go the FHA route. And will be stuck with the higher fees.
A borrower who takes out a $200,000 FHA loan should expect to pay about $3,500 upfront for mortgage insurance. The fee is 1.75 percent of the loan total. Before the increase, the borrower would have paid a $2,000 fee for the same loan.
Annual insurance premiums went up, too. For a $200,000 loan, the monthly premium is about $208 per month. That's about $17 more per month than what it would have cost before the increase.
In June, the FHA will increase the annual insurance for loans greater than $625,500. A borrower who lives in a high-cost area and takes out the maximum $729,750 (which is the FHA limit for high-cost areas) will pay $912 each month in mortgage insurance alone.