Should you spring into action this spring?
If you're waiting for mortgage rates or house prices to hit bottom, you may have delayed too long.
Among the housing trends you can expect to see this spring: Potential homebuyers will find increased competition when shopping for a home this spring, as more bargain hunters get off the fence. Investors also will continue to take advantage of the opportunity to buy low.
Rising mortgage rates will serve as a warning to borrowers who thought the low rates would last forever. More bad news: Some mortgages will cost more this spring because of higher loan fees.
Most of the good news goes to refinancers and underwater homeowners. Millions of borrowers will have the opportunity to refinance their mortgages through two government programs that make the refinancing process easier and cheaper.
The Federal Housing Administration, or FHA, reduced loan fees for these borrowers, and Fannie Mae and Freddie Mac removed many of the obstacles that prevented borrowers who were upside down from refinancing.
Here are some of the housing trends you should expect to see for spring 2012.
Mortgage rates rise but won't skyrocket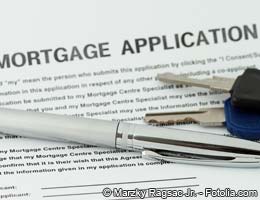 Many borrowers missed the record-low mortgage rates seen earlier this year, but they still have a chance to grab low rates this spring.
Mortgage rates have bounced from the bottom, and it's unlikely they'll drop back to record lows, but there's no need to panic. Mortgage experts don't expect rates to skyrocket anytime soon.
The Mortgage Bankers Association's latest forecast indicates that the rate on the 30-year fixed mortgage will average about 4.3 percent in the second quarter. That's up from the first quarter's average of 4.16 percent in Bankrate's weekly survey. But 4.3 percent would still be low, especially when you compare it to the 6 percent or 7 percent borrowers paid at the height of the housing boom.
The recent jump in rates comes as investors become more confident. Still, the picture is far from rosy, as nearly 13 million people remain unemployed.