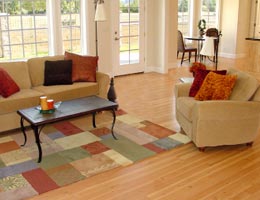 Color your home neutral
Color it neutral
With paint, stick to neutrals, several agents say.
I have had people who painted some of their rooms and picked the colors themselves in shades of pink and purple. And it was more of a negative than a positive when they put their homes on the market.
Their mistake wasn't DIY painting but color selection. Opt for neutrals, which have a broader appeal.
Then consider the flooring. If the carpeting is old and stained, put in new carpeting.